Regular price
$18.00 USD
Sale price
$18.00 USD
Unit price
per
Sale
Sold out
The Weekend Learning Series Islamic Studies Level 2 book from Weekend Learning Publishers is Ideally for 6-8 year old children in the second or third grade in school. This book builds on the knowledge base of the Level 1 book, with an additional emphasis while introducing the basics of Islam
All lessons are presented thematically in distinct units. Unit 1 with 6 chapters focuses on the Creator and His message. This unit answers questions about Allāh, Islam, faith, and the Qur'ān. Unit 2 covers topics on our Ibadat-focusing on the five-pillars of Islam in 6 chapters. Unit 3 with 5 covers the stories of some of the Messengers of Islam - Ibrahim (A), Yaqub (A) and Yusuf (A), Musa (A) and Harun (A), Yunus (A) and Nabi Muhammad (S). Unit 4 has 5 chapters covering some other topics about Islam that are relevant for students in this age group. An early understanding of some of the basics of Islam is presented in this unit. Unit 5 describes proper adab and akhlaq learned from the Qur'ān and authentic sunnah of Rasulullah (S) in 7 chapters.  
As with the book in the previous level, each lesson begins with a coloring page. The coloring time helps students settle down and be comfortable before the lesson begins. Attention span of children is small; therefore, short paragraphs introduce two or three concepts. This is followed by in-class review section to allow for short break and reinforce learning. Some homework is included in the book, however schools and parents are encouraged to buy the separate student workbook for Level 2 that has many more test questions and chapter-based activities.

Details & Specs

Title: Islamic Studies - Level 2
Publisher: Weekend Learning
Author: Mansur Ahmad and Husain A. Nuri
Format: Paperback
Pages: 224
Dimensions: 8.5 in x 11 in
Language: English
Appropriate for Ages: 6-8
ISBN: 9781936569588


Share
View full details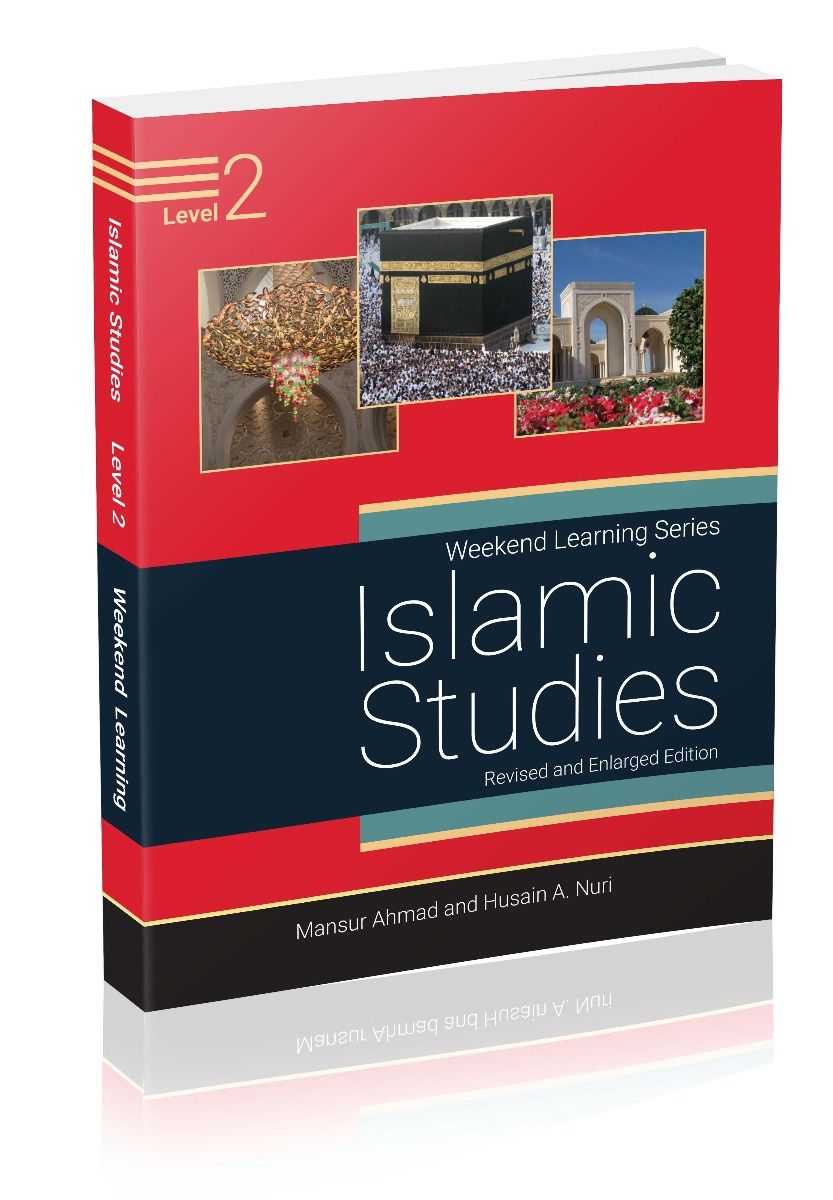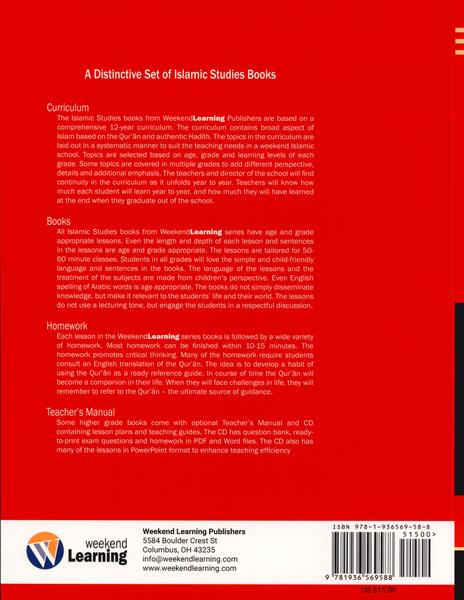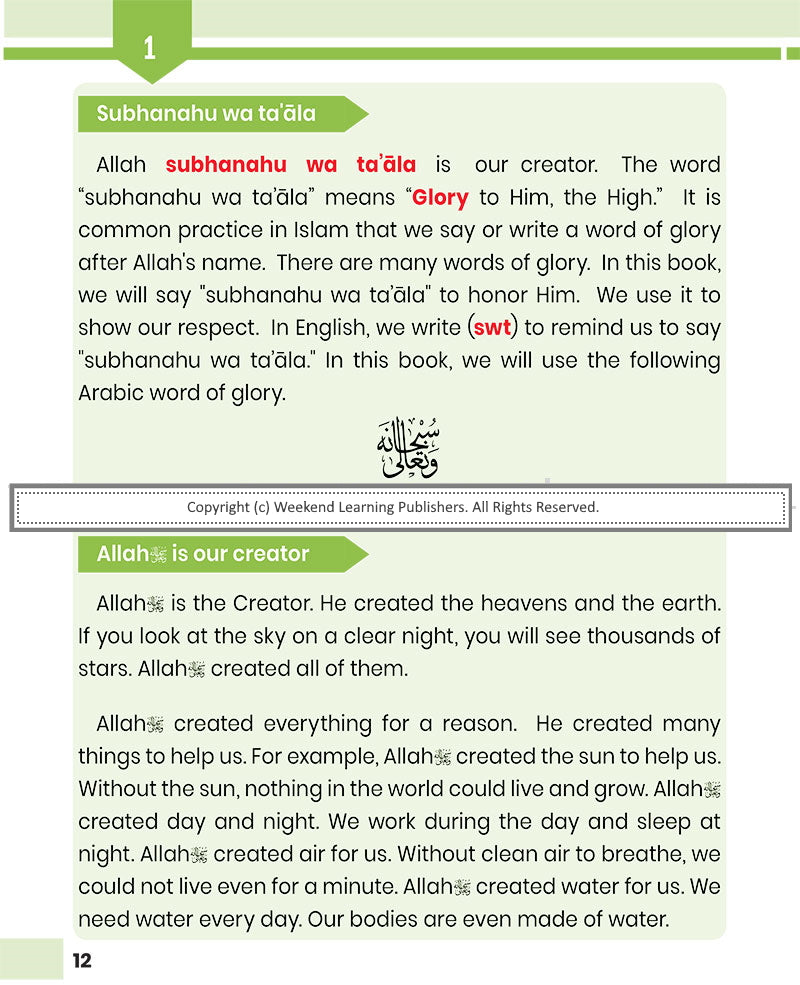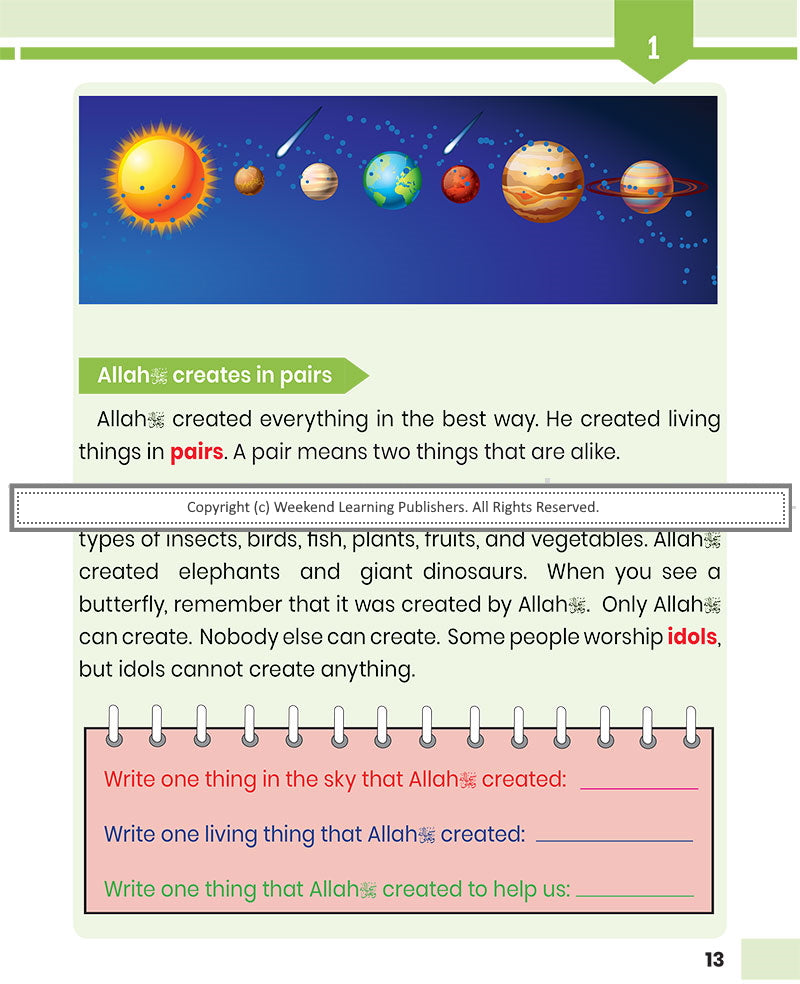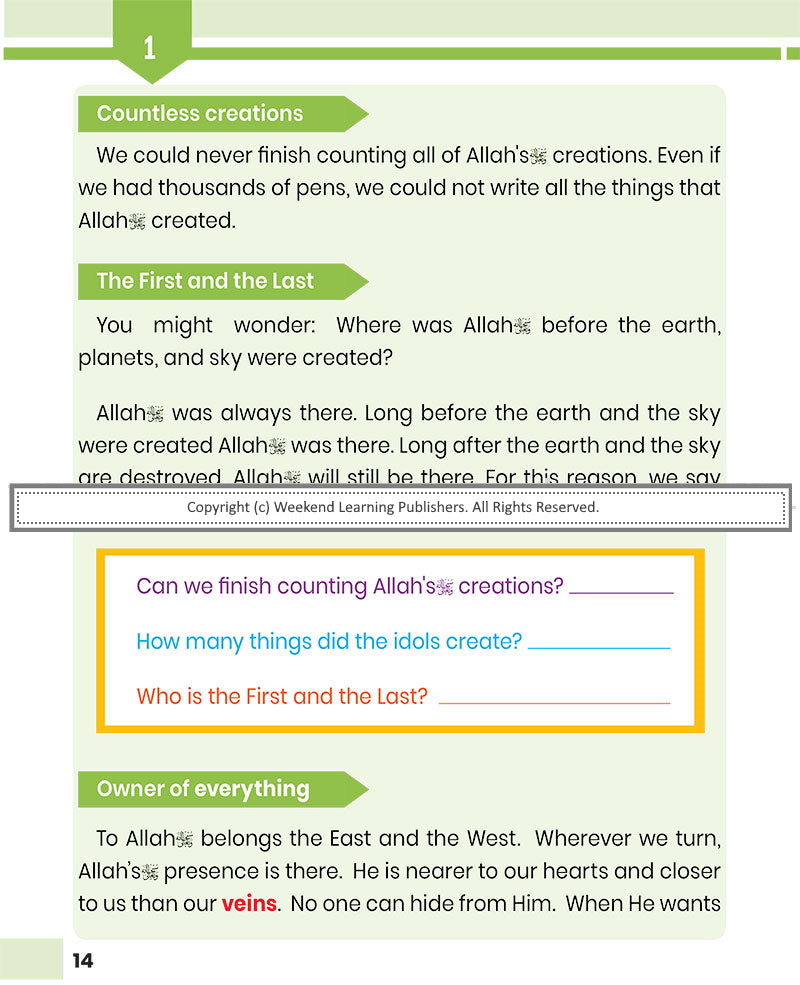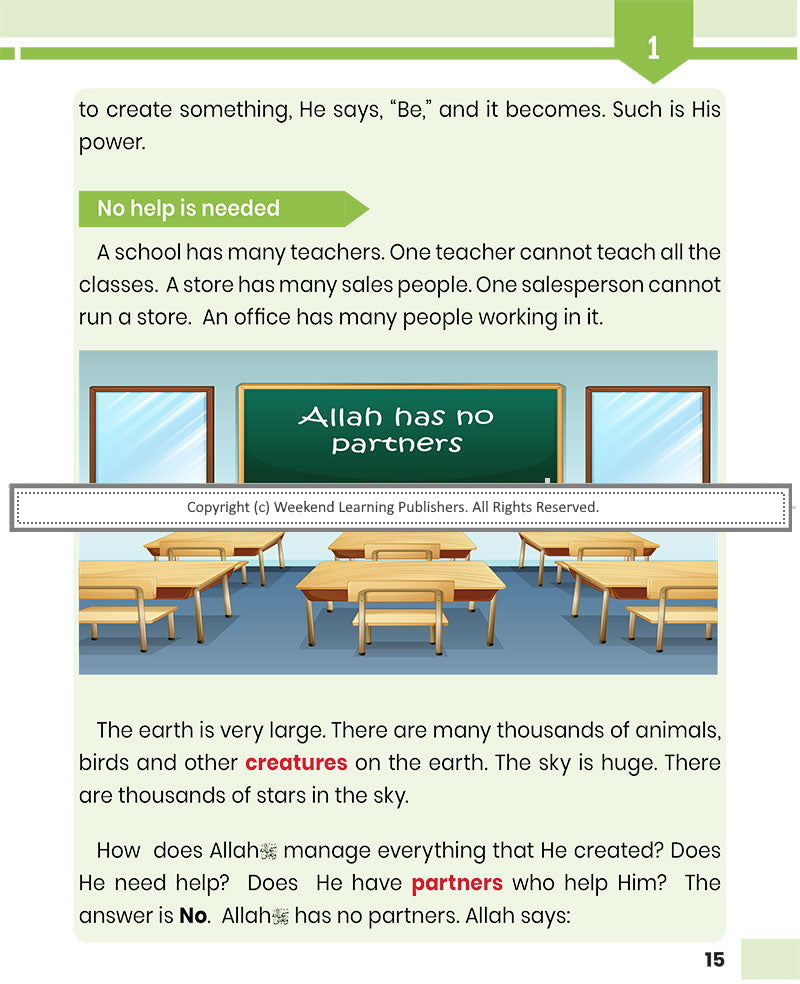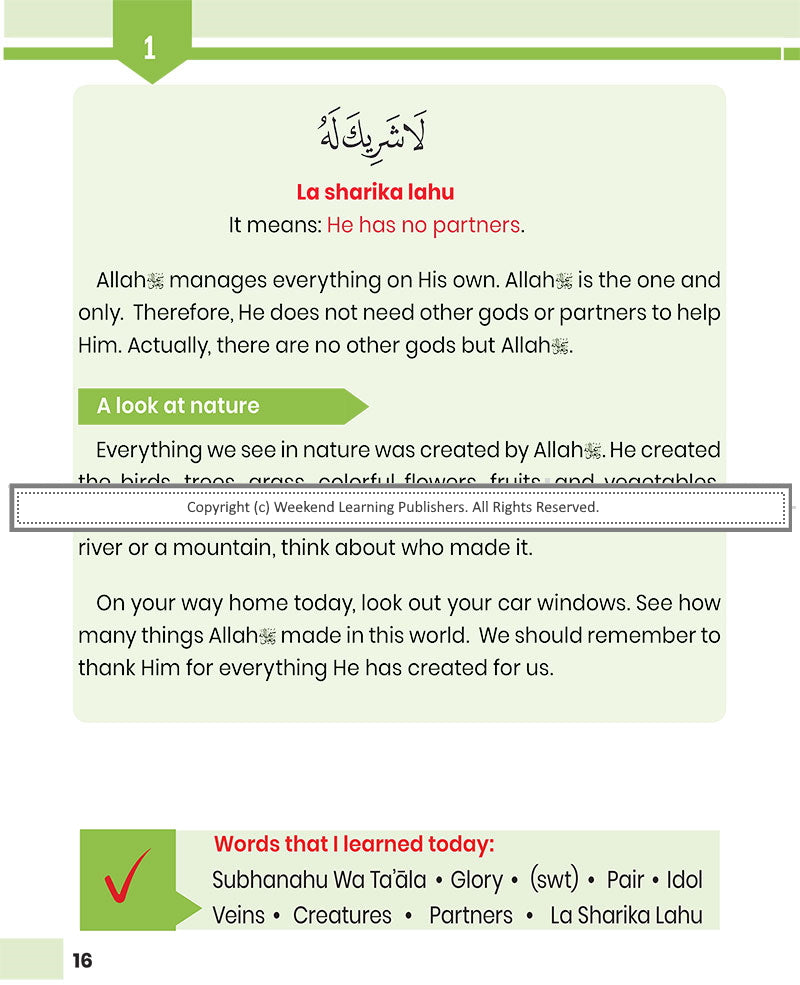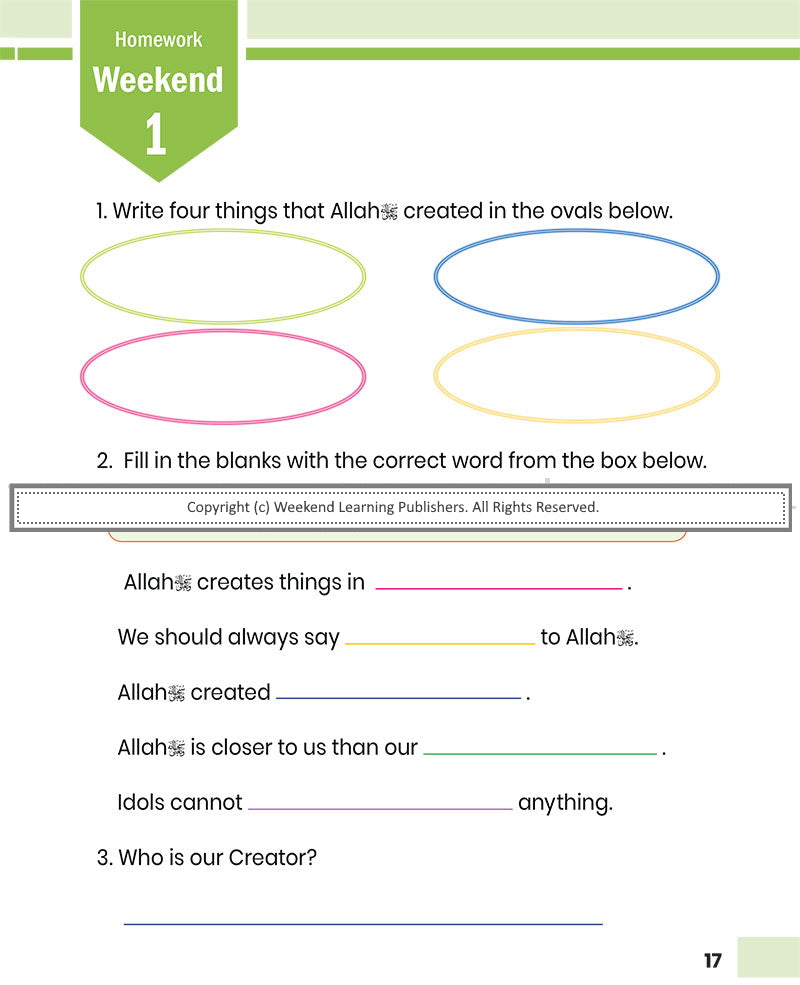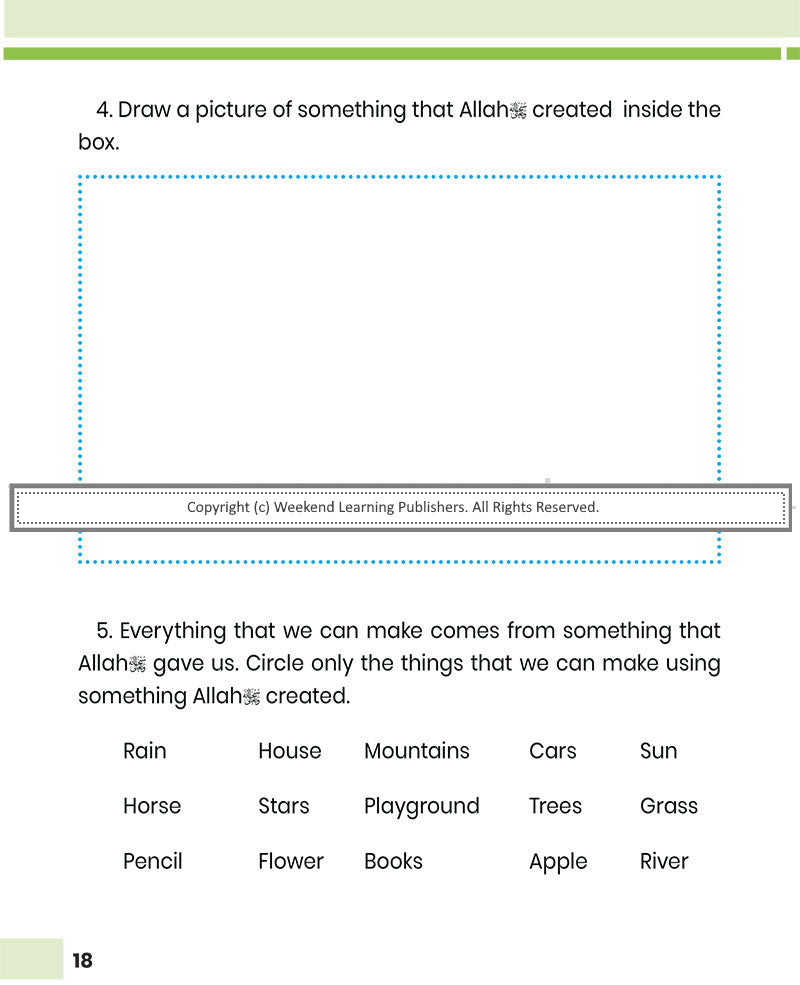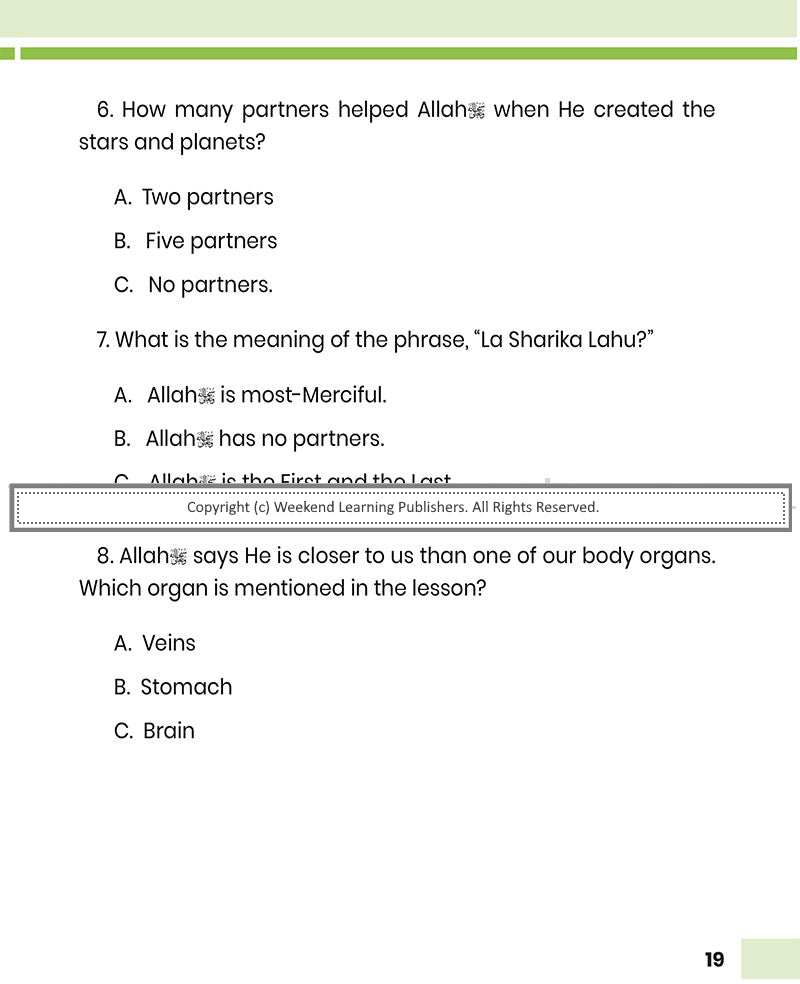 Islamic Studies - Level 2
Thank you
Good my kids like this book
Glad I Purchased
My boys enjoy reading and studying from this book.
Great book, very simple
Great book, very simple, and easy to read. My kids loved it, there are several kid's activities (coloring, puzzles ...etc.) that were attractive for kids.