Regular price
Sale price
$96.00 USD
Unit price
per
Sale
Sold out
My Salah Mat is a product made by a parent, for other parents who have kids struggling to learn Salah. It is an interactive learning tool to introduce prayer in a fun and enjoyable way. The prayer Mat is fully interactive and touch-sensitive, with pre-recorded prayer times, instructions on how to do wudu, recite surahs, say Duas, and much more.
It teaches children about the different times of salah, the various movements and positions, as well as what to say during them. The learning process is easy with My Salah Mat, as it will guide the user through two Rakat of salah using a simple-to-understand format. 
Give the gift of Salah; the first touchstone for kids to connect with their Deen.
15 Different Languages (English, French, Arabic, Malaysian, Indonesian, Turkish, Urdu, German, Spanish, Russian, Bengali, Dutch, Norwegian, Swedish, Bosnian)
36 Touch Sensitive Keys
Prays all 5 Daily prayers (Fajr, Dhuhr, Asr, Maghrib, Isha)
Waterproof Material
Fire Resistant Material
Also Included is a child-friendly Activity booklet on Salah (24pg), free Booklet for Parents on how to start the teaching process & an illustrated Manual. 
Quran Recitation from a Qualified (Qari) with Ijazah.
Details & Specs

Title: My Salah Mat - Interactive Prayer Mat for Kids
Publisher: My Salah Mat
Author: 
Format: 
Pages: 
Dimensions:  x
Language: 
Appropriate for Ages: 
ISBN: 


Share
View full details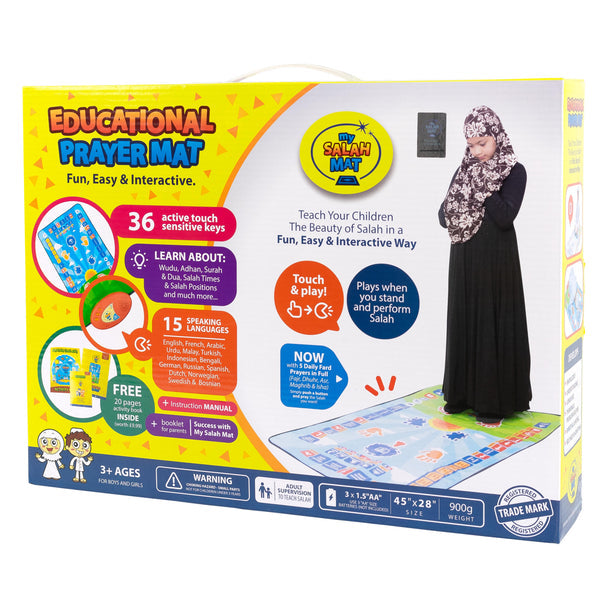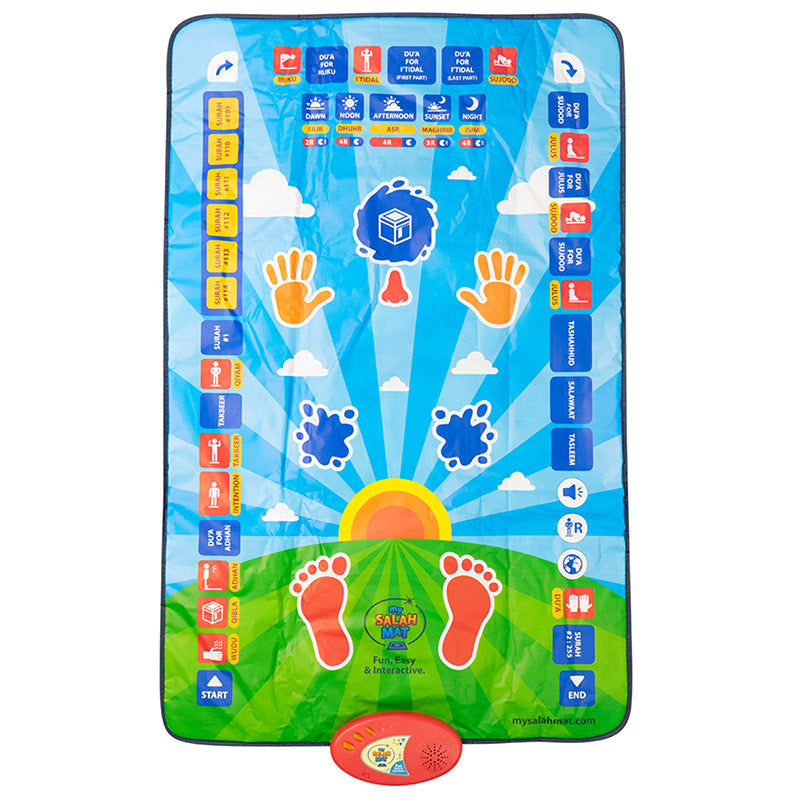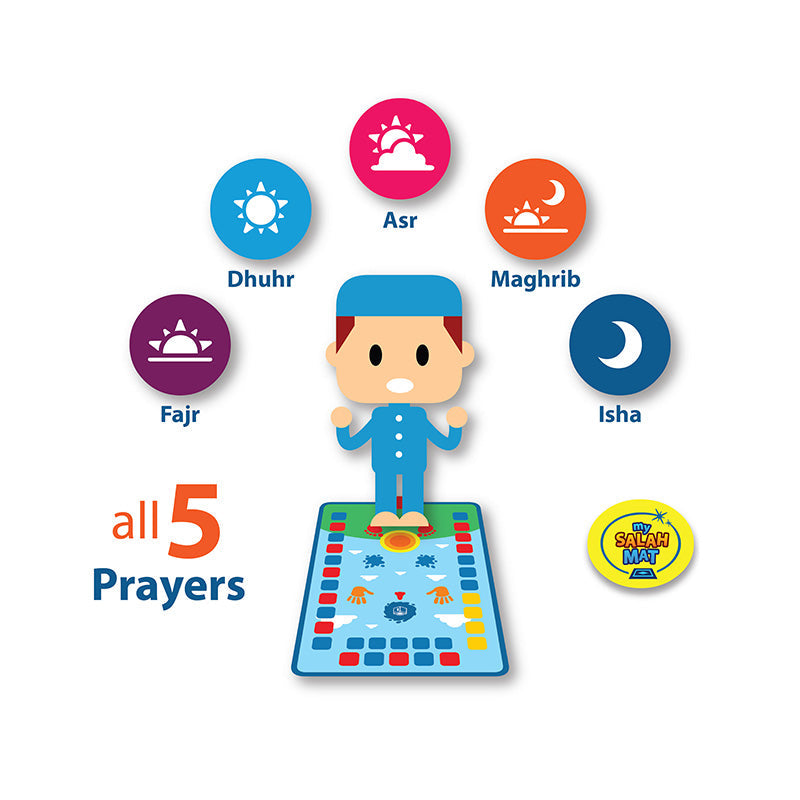 Easy to use, fun and great for kids!
My 6 year old loves doing his prayers with the mat and feels motivated to practise alongside me. Easy and fun to use. I am very impressed and appreciative of the excellent customer service both from Al Barakah and also My Salah Mat. They helped me with an issue that I had with the batteries. Thank you very much, jazakallahukhairan.
Good for kids.
Its very good for kids and Specially for this ganretion..how to learn, how to pray and all...Mashallah 😇🙏🏻