Regular price
$16.00 USD
Sale price
$16.00 USD
Unit price
per
Sale
Sold out
This book from Weekend Learning Publishers is a student-friendly presentation of the 30th Juz or part of the Qur'an. The book contains large and clear color-coded Arabic text and translation in a two-column format. There is no transliteration included in this version.
This layout greatly assists the students to memorize the surah as well as helps them understand the meaning of the verses they are memorizing.
Salient Features
• A single volume contains all the sūrahs in Juz 'Amma. The single-volume book saves money for schools and students.
• Arabic text, transliterations and translations are placed side by side, making it an ideal book for students.
• Large and crisp Arabic text is ideal for all students—beginners or skilled readers.
• Arabic āyāt are color-coded with tajweed guides, making the book suitable for applying
tajweed rules.
• Attractive layout of Arabic āyāt enables students to memorize the sūrah and
understand its meaning.
• Memorization of surahs is not enough; understanding the meaning is also
required. Therefore, authentic explanations are provided for all levels of learning.
• Short passages are presented in each chapter to help students connect the
message of the sūrah to their daily lives.
• Word-by-word translation of all the sūrahs serve as an ideal tool for building a
Qur'ānic vocabulary.
• Meanings of selected words from each sūrah and additional words from the same
root word improve vocabulary.
• End-of-chapter review questions are designed to reinforce learning.




Details & Specs

Title: Juz Amma (Without Transliteration)
Publisher: Weekend Learning
Author: Husain A. Nuri and Mansur Ahmad
Format: Paperback
Pages: 216
Dimensions: 8.5 in x 11 in
Language: English, Arabic
Appropriate for Ages: 8-16
ISBN: 9781936569236


Share
View full details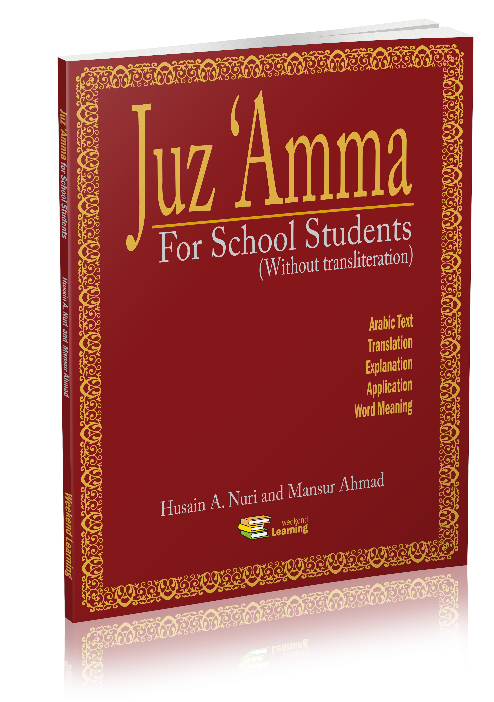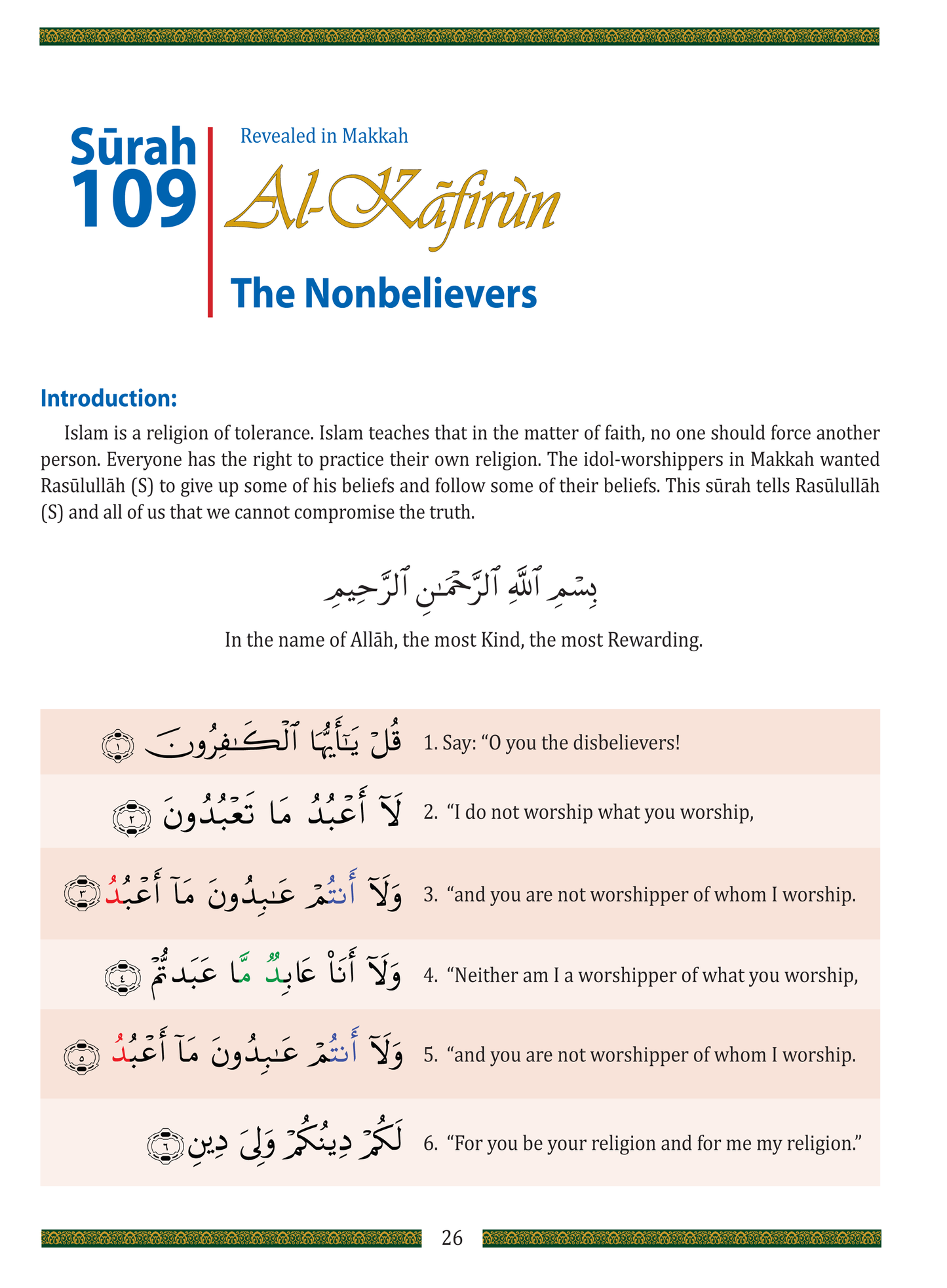 Recommend It
Recommend it for young kids to understand the meaning
Must Buy!
This is perfect for everyone who wants to learn the beautiful Quran with ease and more understanding. Simplistic and clear translation both in English and able to use English-Arabic to read much easier for those struggling with reading Arabic. Originally I got this for my 10 year old and I am in love with it myself! Barakallahu Fikum and to the amazing author!
Great book
Really helpful teaching aid for anyone who is seeking to expand their knowledge
Makes Quran understating easier
Really good to read and learn
Really helpful easy to read and learn very informative and to understand