Regular price
$3.00 USD
Sale price
$3.00 USD
Unit price
per
Sale
Sold out
Allah said He always listens to good prayers made by everybody. He listens to the prayers made by believers and sinners. We can always pray to Allah using our own language. But it is always better to pray to Allah using the exact words of the Qur'an.

In this small booklet from Weekend Learning Publishers is included 21 Du'as from the Qur'an for daily use. These du'a are particularly selected from children's perspective. Some of these du'a were first used by the Messengers of Allah. Some were du'a made by believers seeking guidance. Others were taught by Allah showing the believers what to ask for and how to ask. Children should be taught to make it a daily practice to pray to Allah– after salat, before going to bed, after waking up and at any other time.
Use this book in class. Give this book as graduation gift. You may also consider giving this book as Eid gift on the days of two Eid. Parents and children will immensely like and benefit from it. 
Details & Specs

Title: 21 Dua for Children
Publisher: Weekend Learning
Author: Mansur Ahmad
Format: Paperback
Pages: 28
Dimensions: 5.5 in x 8.5 in
Language: English
Appropriate for Ages: 5 - 15
ISBN: 9780982514252


Share
View full details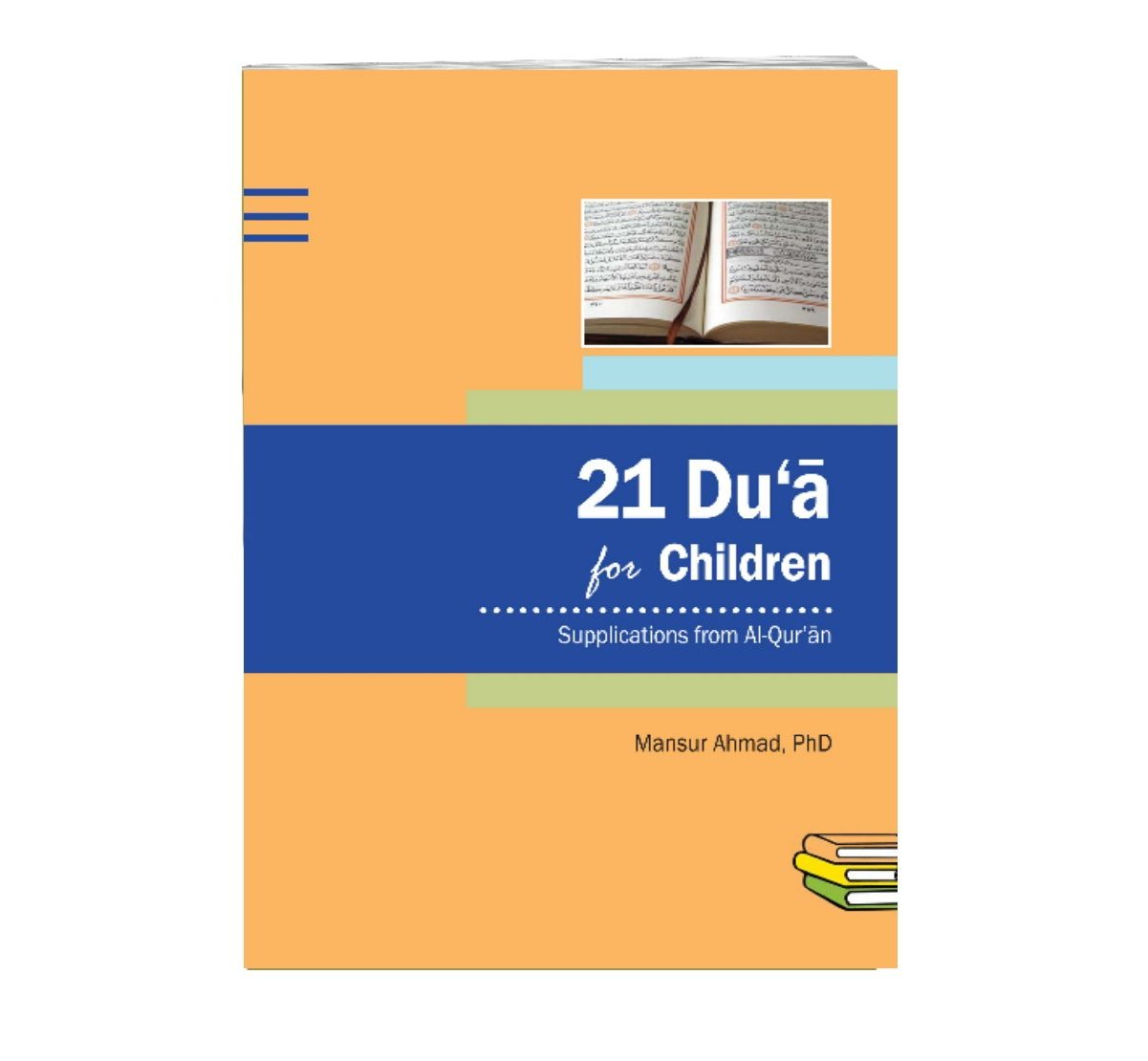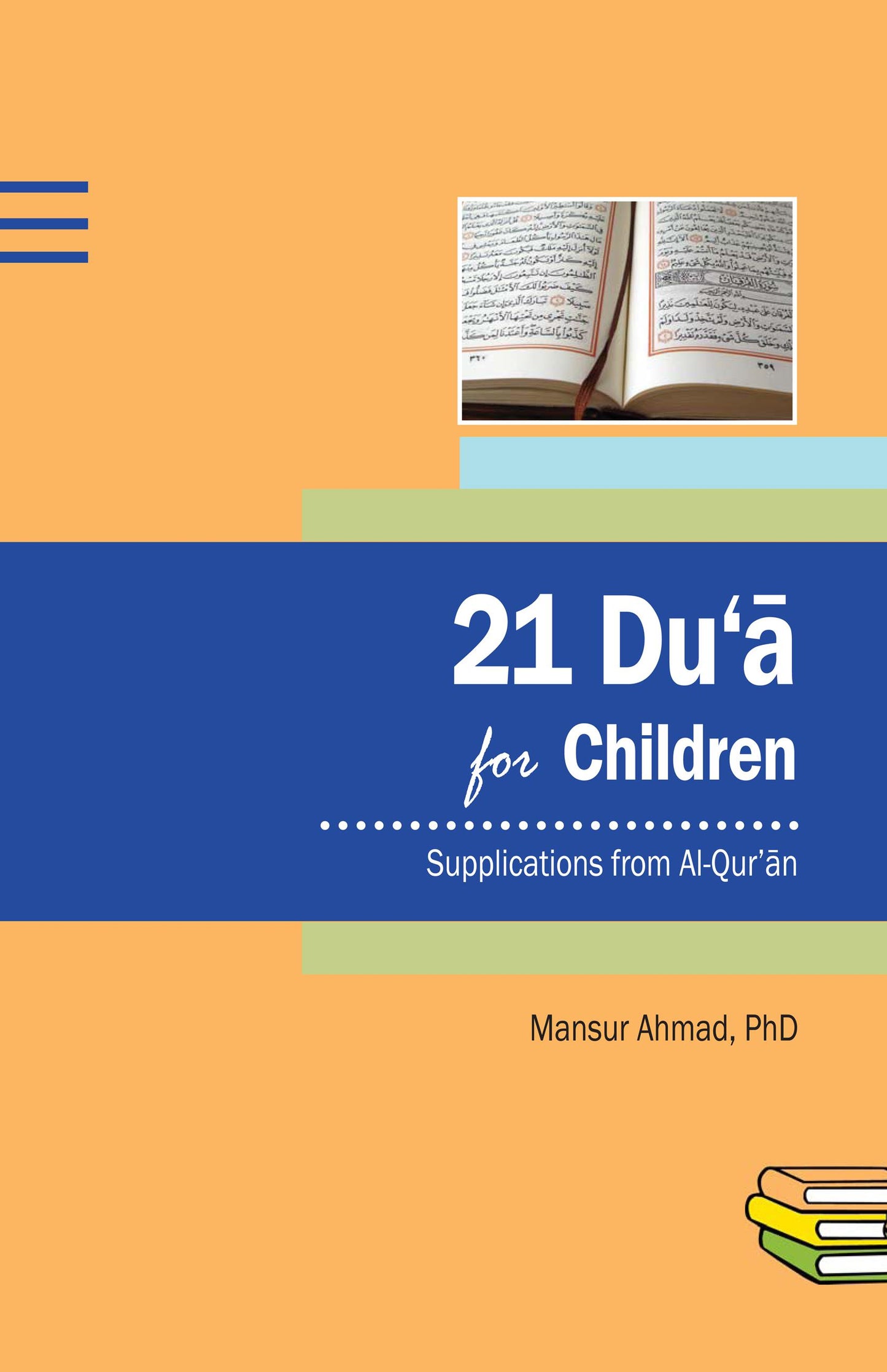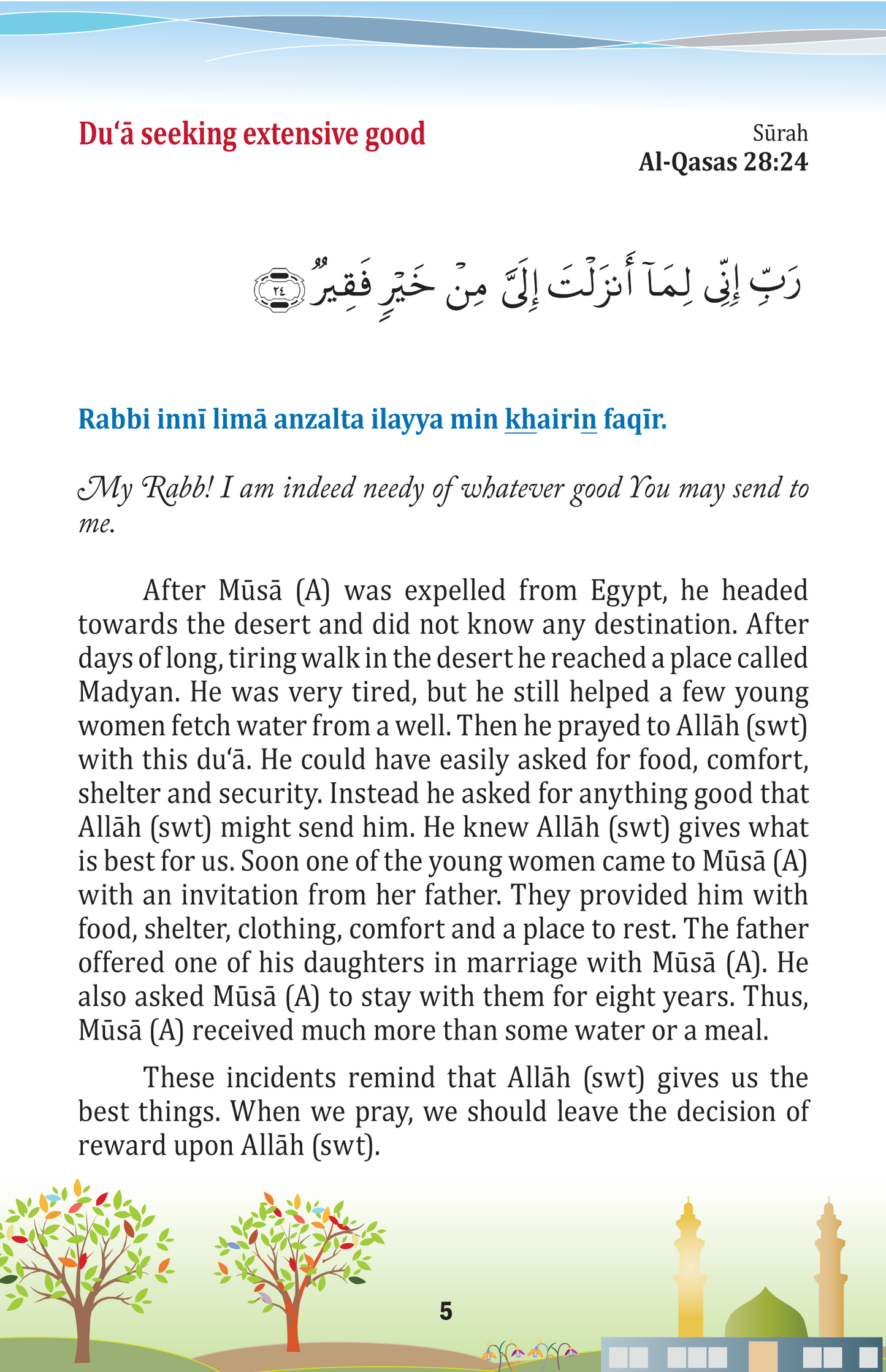 Five Stars
Very good book to start for kids and elders.