Regular price
$18.00 USD
Sale price
$18.00 USD
Unit price
per
Sale
Sold out
The Weekend Learning Series Islamic Studies - Level 1 (Rev Ed) textbook is written for 5-7 year old children for their first year in a formal Islamic class. 
All the lessons in the Islamic Studies Level 1 book are thematically presented in 6 distinct units covering topics such as Aqaid (beliefs), our creator Allah, the Five Pilllars of Islam, stories of the messengers of Allah, Akhlaq (morals) and Adab (etiquette) in Islam and other topics related to Islam. The units are divided into 28 lessons and over 220 pages.
The book introduces students to the fundamentals of Islam with the assumption that the students have very little or no prior knowledge about Allah, Islam, the Qur'an, and the Messenger. The lessons in this book attempt to walk students through the basics of Islam in order to provided the Islamic foundation appropriate for this age group while keeping the lessons simple and enjoyable, yet informative.
Each lesson begins with a coloring page. The coloring time helps students settle down and be comfortable in the class before the lesson begins. Attention span of children is small; therefore, short paragraphs introduce two or three concepts. This is followed by in-class review section to allow for short break and reinforce learning. Some homework is included in the book, however schools and parents are encouraged to buy the separate workbook that has many more test questions and chapter-based activities. 
Details & Specs

Title: Islamic Studies - Level 1
Publisher: Weekend Learning
Author: Mansur Ahmad and Husain A. Nuri
Format: Paperback
Pages: 224
Dimensions: 8.5 in x 11 in
Language: English
Appropriate for Ages: 5-7
ISBN: 9781936569571


Share
View full details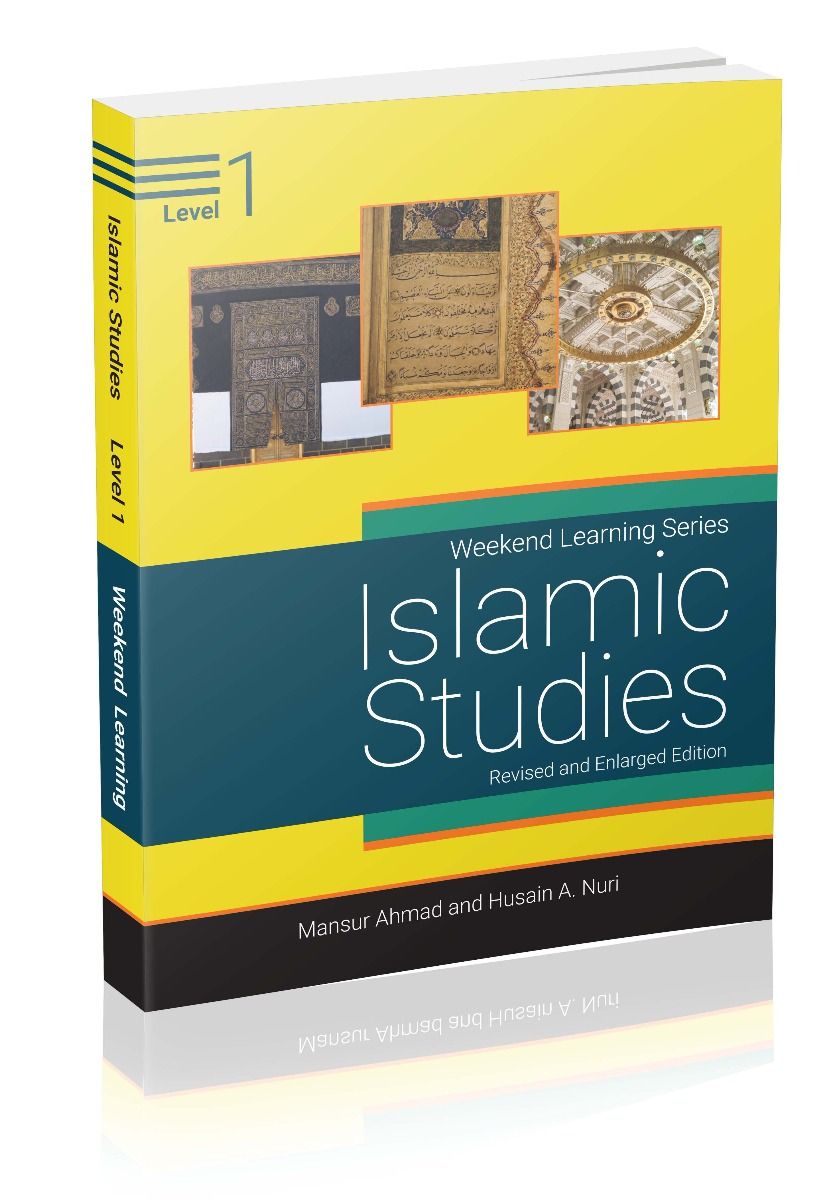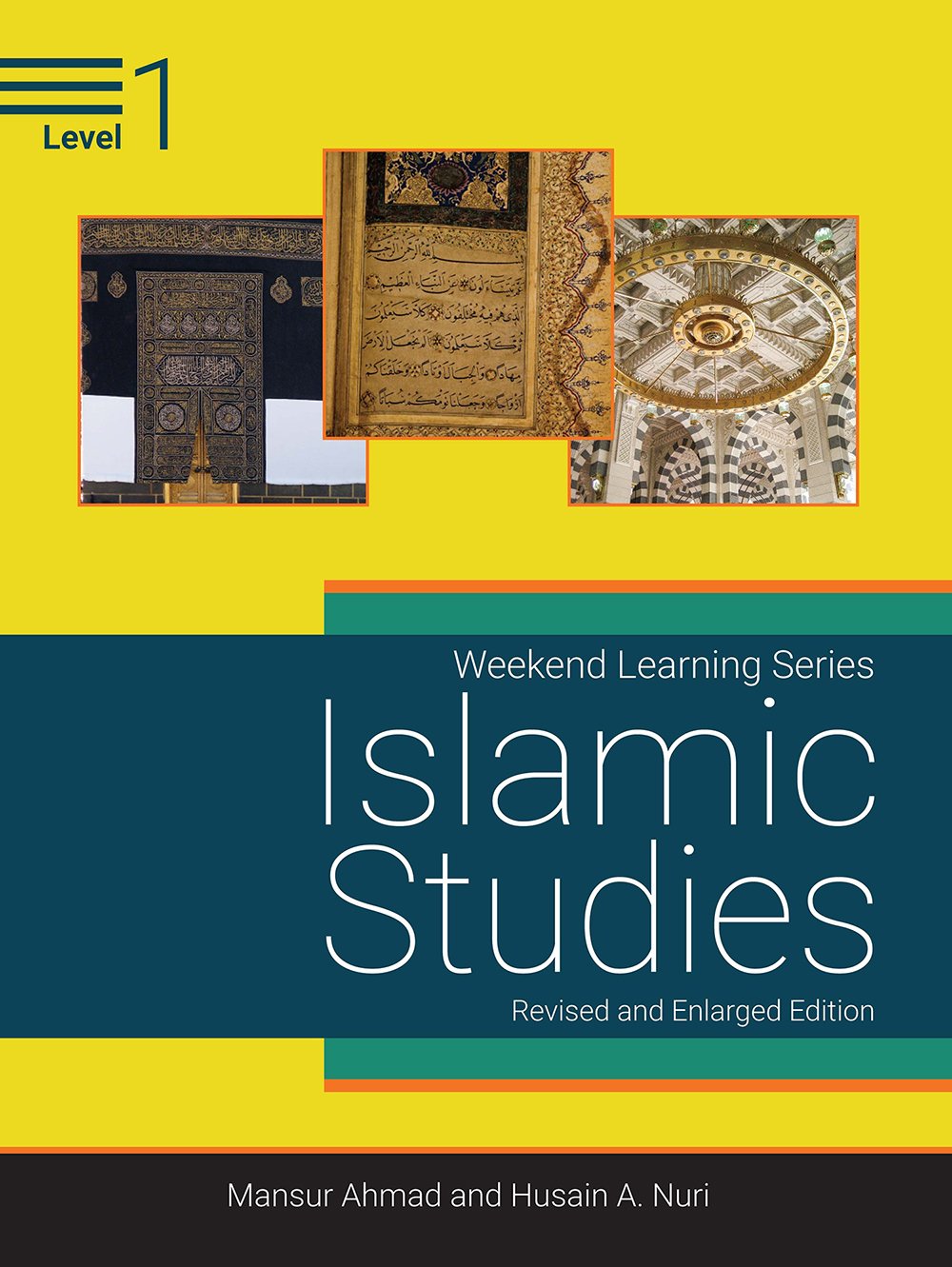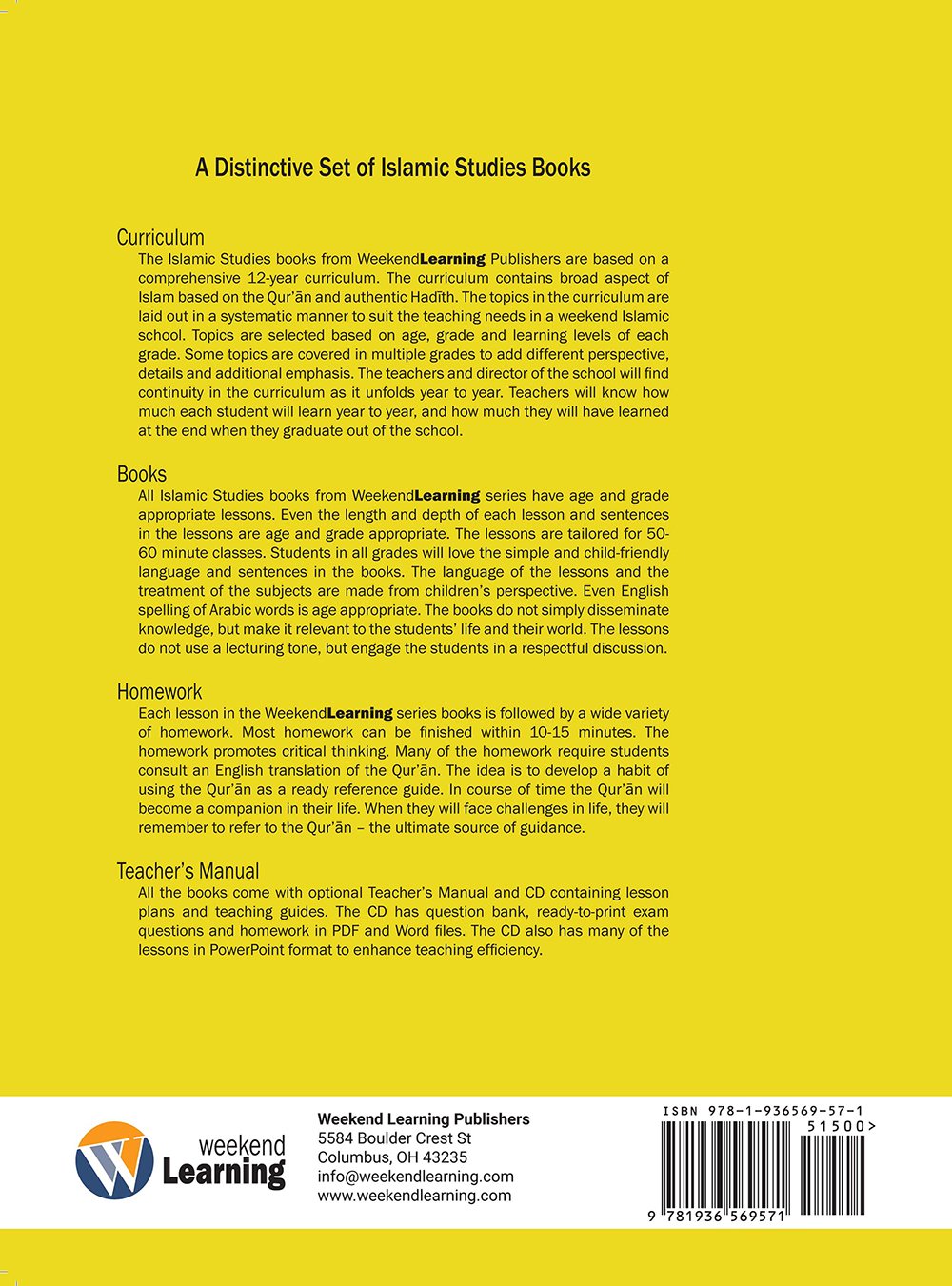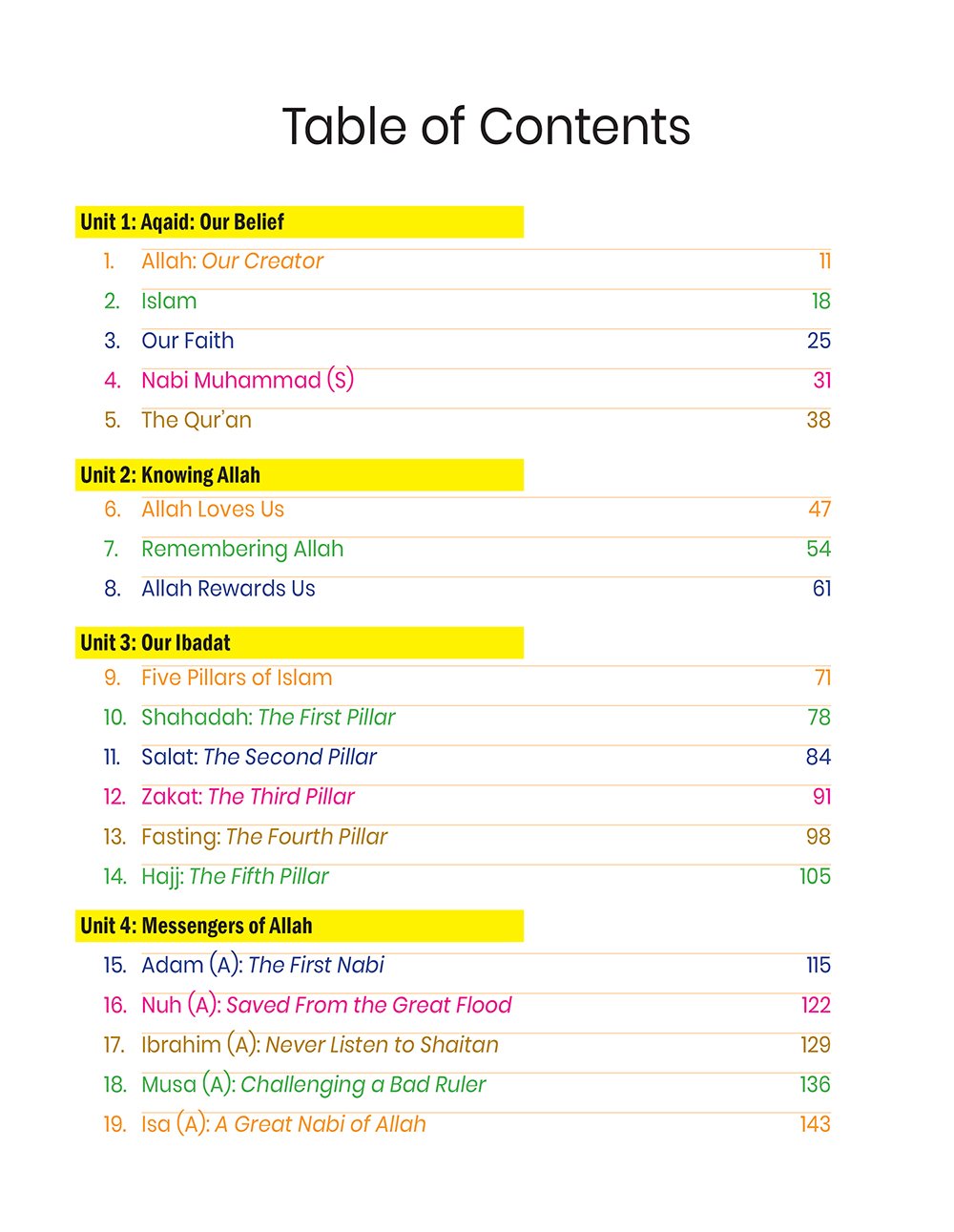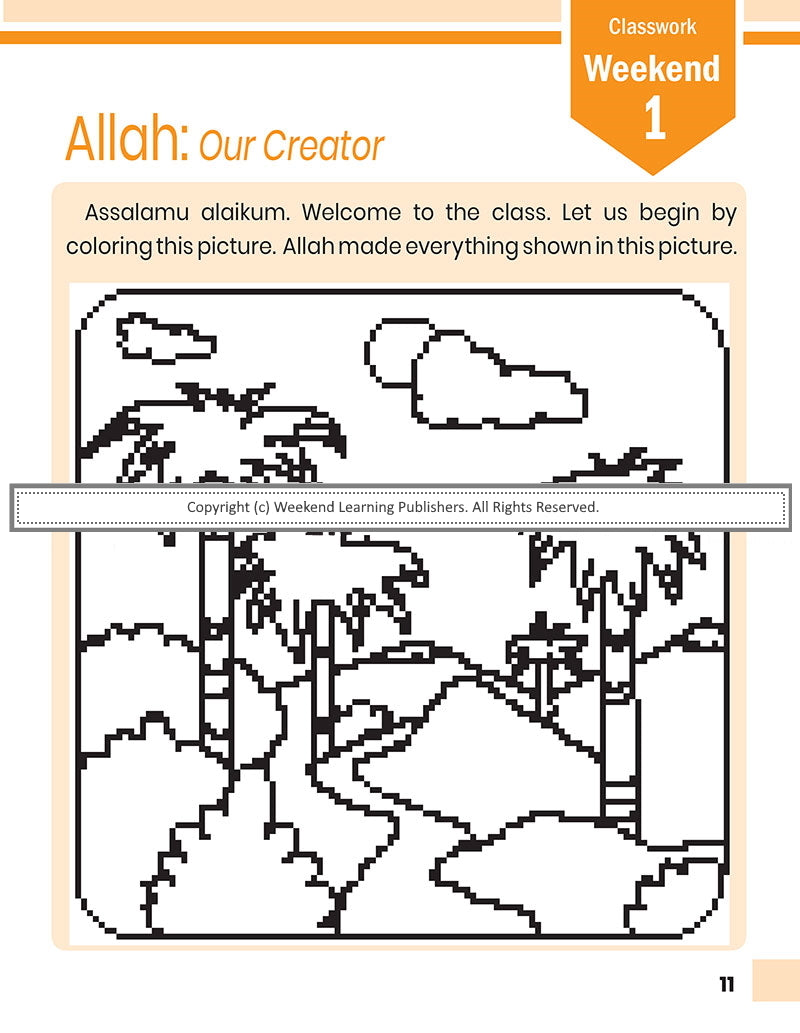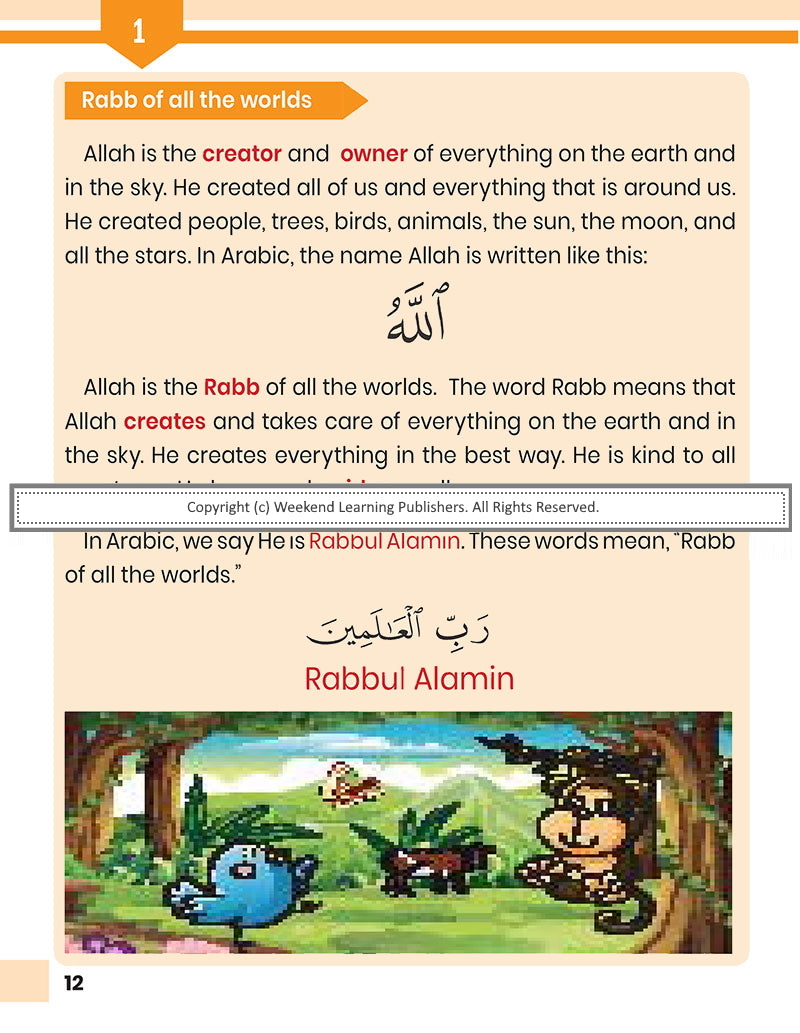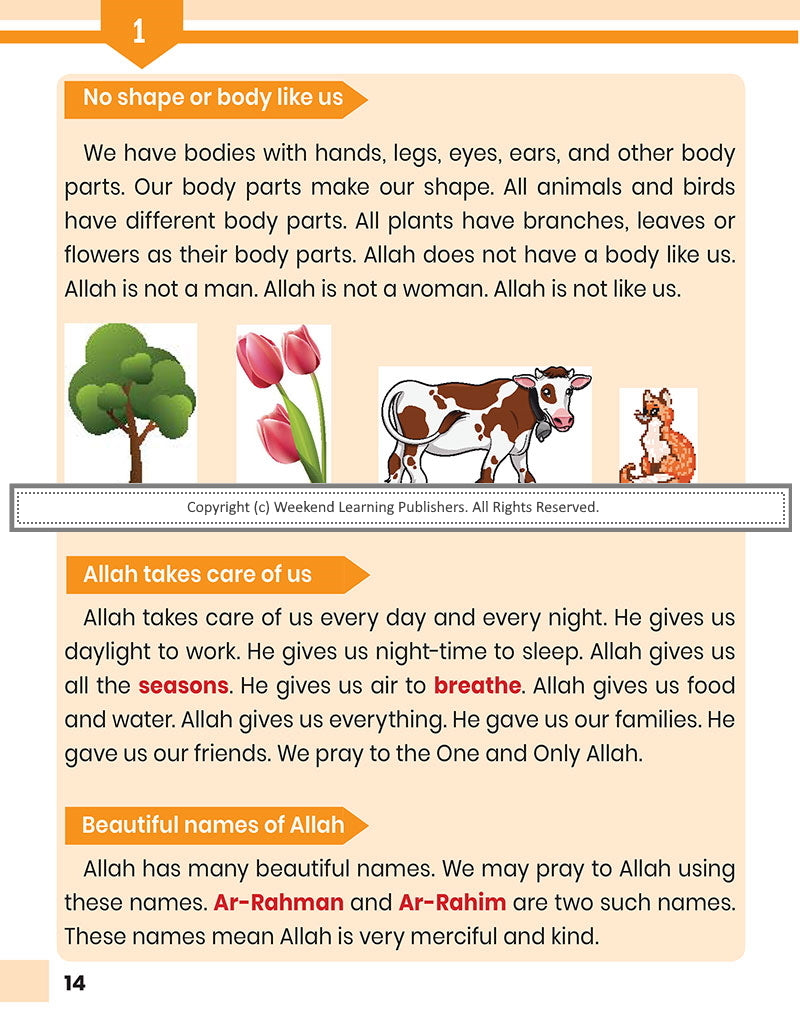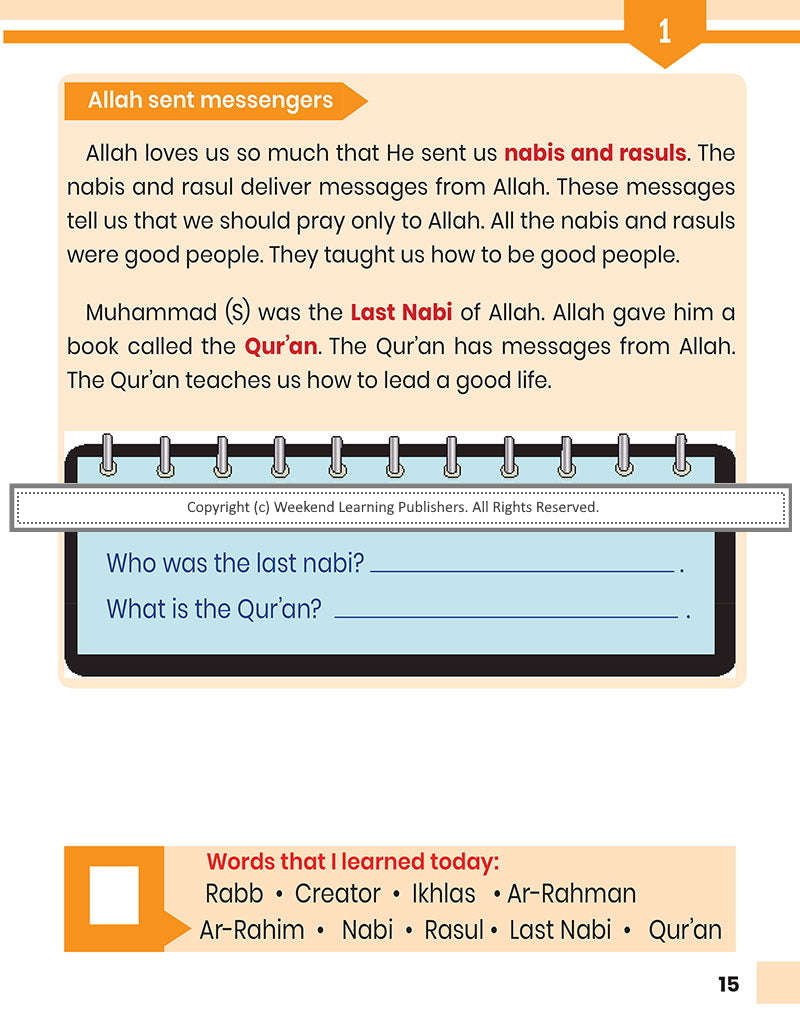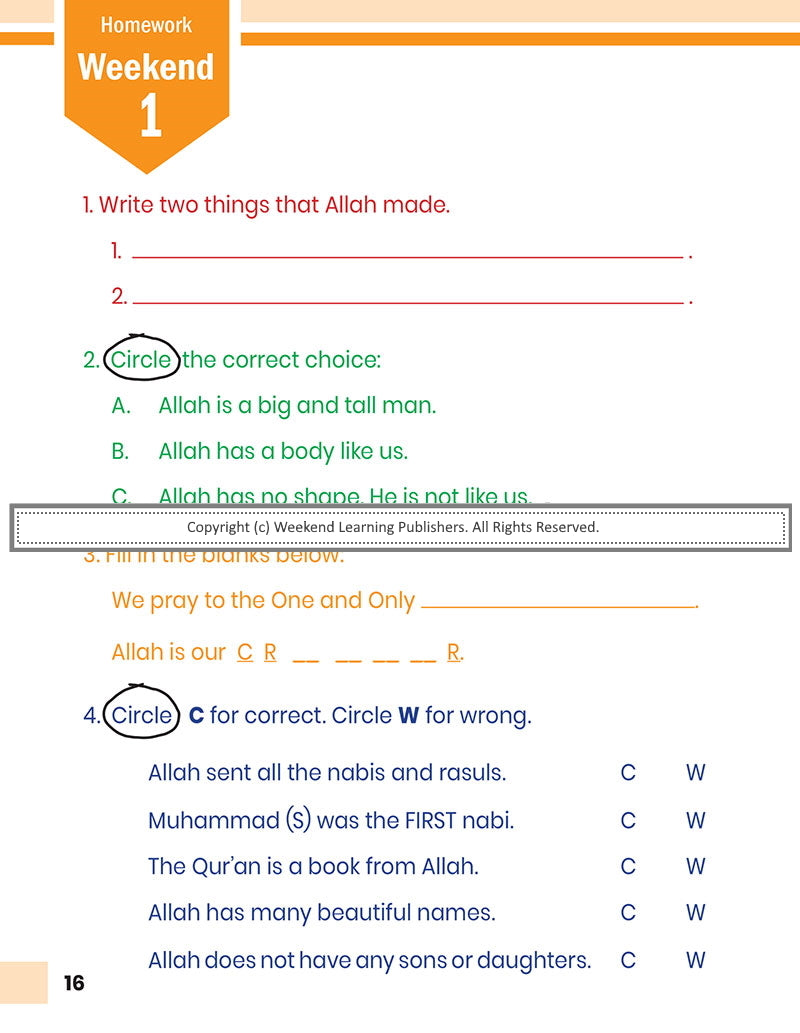 Exercising Excellence
Great Books for a Great Cause! The service provided by Al Barakah is on point everytime. We at BMICC offer levels 1 & 2 as part of our Weekend Learning Program and the kids truly love the content. JazzakAllahKhairn for your sincere efforts.
Great Book
Great book! My kids love it. Its a perfect start to Islamic studies.
Great workbook
Great product. My son was able to independently work on each lesson and he learned a lot. Will definitely be looking for the next level.
I love it, I'm definitely going to buy the other levels
I am a convert and there is just so much to learn I didn't know where to beginning. I started on level 1 and I have learned so much. It feel silly because there is coloring section but honestly I am learning so much. I love it I'm definitely going to buy the other levels.